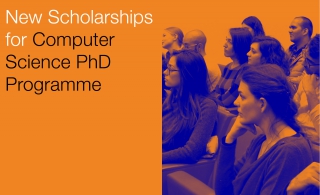 Positions for the XXXIX cycle of the Doctoral Programme in Computer Science are expanded with two additional scholarships. The deadline for applications is 3 p.m. (Italian time) on July 6, 2023.
The two scholarships titled "Multi-Agent Systems Coordination" and "Health data analysis to fight the antimicrobial resistance phenomena," are co-funded by Leonardo S.p.A. and the Experimental Zooprophylactic Institute, respectively.
The deadline for applications for these two positions is 3 p.m. Italian time on July 6, 2023.
Currently, it is also possible to apply for a scholarship pertaining to the doctoral course in Mathematics in Natural, Social and Life Sciences, funded under the ERC project "CARDIOTRIALS -CARDIac simulations to run in-silicO clinical TRIALS", the deadline for which is August 28, 2023, 3 p.m. Italian time.
The official language for all Ph.D. courses is English. The scholarships are awarded for 4 years; their yearly amount is € 16,243,00 gross. All Ph.D. students will have free accommodation at the GSSI facilities or a financial substitute, luncheon vouchers, and other benefits as listed in the call.
Applicants must fill out the online application form (www.gssi.it/phd/), where it is possible to find all the necessary information for the submission.
REIS - 01.06.2023