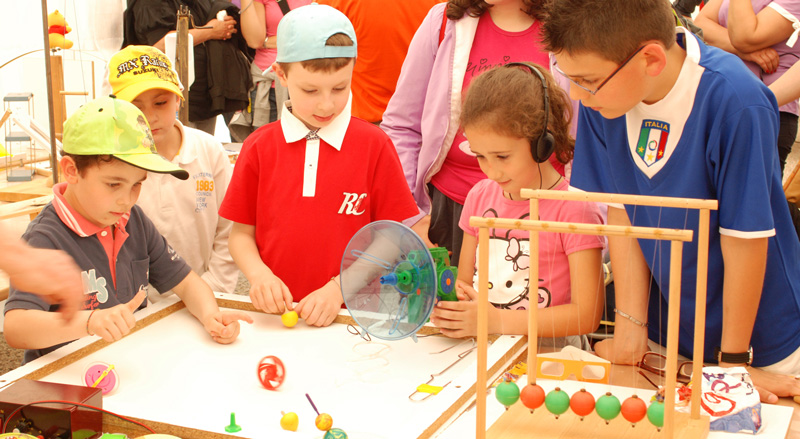 The Office is in charge of several outreach activities. In particular:
RELATIONSHIP WITH MEDIA: it manages contacts with media, offering scientific assistance in the realization of articles/videos. Provides a direct access to information's sources and photographic products and takes care of the production and spreading of press releases.
PUBLIC AFFAIR: it organizes official visits and conference both national and international. Keeps contacts with research Institutions worldwide collaborating in the organization of public and scientific events.
OUTREACH: it organizes different activities meant to spread scientific information for general public, guided tours and scientific events such as the Open Day and the Researchers' Night, providing related didactical material as well; training schools for teachers and summer schools for students; it furthermore/moreover manages the Museum of Physics and Astrophysics "Galileium" located in the Park of Science in Teramo.
SCIENTIFIC INFORMATION: it supervises all the web site contents, the update and management of Outreach and Library&Publications areas; manages the photo&video historical archive of the Laboratory.
Public Affairs STAFF :
This email address is being protected from spambots. You need JavaScript enabled to view it.(head of service)
This email address is being protected from spambots. You need JavaScript enabled to view it.
This email address is being protected from spambots. You need JavaScript enabled to view it.
This email address is being protected from spambots. You need JavaScript enabled to view it.
This email address is being protected from spambots. You need JavaScript enabled to view it.
Library STAFF :

This email address is being protected from spambots. You need JavaScript enabled to view it.